57 Must-Read Books For Entrepreneurs Recommended by Entrepreneurs
Entrepreneurship is more than a skill, it's a passion and way of life for many of us. With so many people diving into the world of online marketing, blogging and business, it's important to always stay ahead of the curve and competition. One of the best ways to accomplish this is by continually improving your knowledge and expertise on whatever it is you may do. In short, keep on reading and learning from others.
With millions of excellent books in the world to choose from, there is always going to be a new topic, book cover and author just waiting to be discovered. To help with this process, we asked 57 different entrepreneurs, bloggers, business owners and marketing experts what their favorite business book was, and who it's helped change their life or business in the process.
57 Entrepreneurs Share their Favorite Life Changing Books
I always love reading new books and they are always helping me get the upper edge in both life and business. One of my favorites would have to be "Think and Grow Rich" by Napoleon Hill, which stresses the importance of goal setting and knowing where you stand in both life and business. No matter what type of goal you are setting, you need to have the right elements, discipline, and pathway in place to find success. "Think and Grow Rich" is one of the best books out there for anyone looking to achieve their goals.
Srish Agrawal – Srish.com
—
Definitely, I'd have to say "The E-Myth Revisited" by Micheal Gerber.
I was on the verge of quitting my business because I was just feeling overwhelmed and like I was doing too much. It was a constant stream of work. I would write blog posts, edit them, format them, add pictures. Then, I'd record videos and podcasts and edit those and post them. I'd manage social media. It was a never-ending stream of work every week just to keep my content going.
After reading that book, I discovered how I could build a team to do the things I didn't want to do in the business or wasn't most effective at so I could work more on the business instead of in it.
Without that book, I probably would have given up, but after reading "The E-Myth Revisited," I figured out how to create processes that anyone could follow and create standard operating procedures and eventually hire the right team.
I'm much happier–and more effective–now.
John Sonmez – Simpleprogrammer.com
—
Start With Why
This book by Simon Sinek completely changed the way we communicate in our company. It has helped us all be on the same page and work towards a mission that we're all passionate about. I highly recommend this book to every CEO and founder.
Syed Balkhi – WPBeginner
—
The book that changed my business was Mark Schaefer's Known, which was recently released. Even though we are 5 years old this year, his book really helped me start to formulate a plan for differentiation. The workbook that comes with Known takes you through a step-by-step process for personal branding. So even though I may be a little bit late, I'm working on my own personal brand now that B Squared Media has its own reputation! "Determining Your Space" in the workbook (and the book!) is an interesting way to find your own niche — even if you're business "space" seems saturated. This book is SO worth the investment for anyone who is just getting started or needs to give their brand (personal or business) a jumpstart!
Brooke B. Sellas – B Squared Media
—
FLOW, by Mihaly Csikszentmihalyi. This isn't a business book, it's a book on positive psychology and life, but it has been more impactful than any other book or resource. The foundation of a person's mindset and learning to create enjoyment in work is everything. Also learning how to create and cultivate flow has been life-changing, and the book is also very inspirational.
Arman Assadi – Superhumanlabs.us
—
How Rich People Think by Steve Siebold
This book has helped me to change my whole thinking. A lot of time people wonder why Entrepreneurs take exit from one startup and start another and so on. If you will read this book, it will give a sense of clarity why entrepreneurs do that and take interest in becoming a serial entrepreneur.
I personally think everything starts with your thinking. You should have certain thinking level to take your business to the next level as well and this book can certainly help improving that thinking level.
Manish Dudharejia – E2Msolutions.com
—
The Hard Thing About Hard Things by Ben Horowitz. It helped assimilate the feeling of not being alone on your entrepreneurial journey and how failure is such an important part of that to learn, iterate and grow within yourself as an entrepreneur and solution provider. It gives you the confidence and power to know that no matter what you are faced with you will get through it, that it is not easy, but you will get through it. It teaches you a lot about self-understanding when it comes to management, growth, and business. It teaches you about character, consistency, and persistence.
Andrea Loubier – Getmailbird.com
—
One of my favorite books would have to be "Jab, Jab, Jab, Right Hook" by Gary Vaynerchuk, as it's something we all can learn from as entrepreneurs, bloggers and content creators. Not only has Gary written the book, he's also continually used these same methods to grow his own brand and business over the years. Each 'jab' is important to stress key points behind what it is you have to offer, then the 'right hook' comes around as your main call to action and giving your audience or customers exactly what they are looking for. A must read for any entrepreneur in the world today.
Brandon Johnston – Blog Reign
—
When I was younger I wasn't confident in my one skills, I was scared that I am not good enough to be successful. I thought that all entrepreneurs are part of wealthy families and graduates of an Ivy League university like Yale or Harvard. This isn't my case, so I believed that my destiny is having a boring job and struggling to pay my bills.
At a friend's recommendation, I started reading personal development books. My favorite was "Change your thinking, change your life: how to unlock your full potential for success and achievement" written by Brian Tracy. It opened my eyes and made me realize my fears were stopping me from achieving more with my life.
By the way, do you know that Bill Gates, Steve Jobs and Mark Zuckerberg are all college dropouts? 😉
The sky is the limit for what you can achieve when you believe in yourself.
Minuca Elena – Minucaelena.com
—
For me, the most influential book has to be Think and Grow Rich by Napoleon Hill. I first read this when I was 16 years old and it made me realize that having your dream lifestyle is a choice and the result of your actions. From that point onwards, I worked my ass off to build that lifestyle.
Marcus Taylor – Website Hosting Insider
—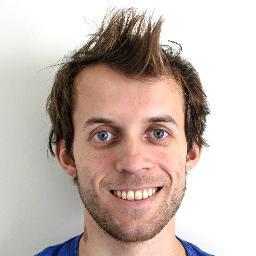 Rework by Jason Fried and David Heinemeier Hansson is one of the business books that has influenced the way I think and work. It's a complete rethink of what a business book is and what good business advice sounds like in the Internet age. Very refreshing, original and inspirational advice. Everything from how to be more productive, how to do more with less, how to get rid of distractions and other useless wasters, how to think about the competition in the marketplace, how to build an audience and so much more. It's a very practical book, easy to read with lots of valuable advice.
Marko Saric – HowToMakeMyBlog.com
—
One of the best books for any business owner is by Stephen R Covey called "The Seven Habits of Highly Effective People". The book is a wonderful read on what you need to do in order to become a success in your life and business. Stephen does a great job of making you think about what's necessary to be a success. Reading Stephen's advice has allowed me to be a more effective communicator. He puts together some sound suggestions on the daily tasks you can do to keep yourself on track. The book is easy to read and will make you think. Creating good habits is one of the keys to success with most people. Stephen puts it in a way that is easy to map out a sound strategy for your business.
Bill Gassett – MaxRealEstateExposure.com
—
A book that has followed me from sales to marketing (and is still 100% relevant) is Dale Carnegie's How to Win Friends and Influence People. It's a classic "self-help" guide that has implications for almost any person in any position because it teaches foundational negotiation skills and how to ethically get what you want. It has helped me with everything from winning new clients, increasing my fees, and from a personal perspective – getting stuff for free. If you haven't read it, you're doing yourself a disservice. I promise you'll breeze through it!
Maddy Osman – The-Blogsmith.com
—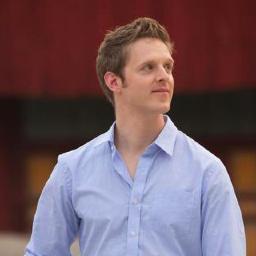 I always recommend the book "Traction" by Gino Wickman. I feel the biggest issue with entrepreneurial organizations is that they're drowning in good ideas. Traction has a really clear system to follow that organizes and centralizes a company's ideas. It also provides a path to prioritizing, tackling, and improving quarter over quarter.
Michael Erickson – SearchScientists.com
—
One book tat's had a big impact on the way I think has been The Hard Thing About Hard Things by Ben Horowitz. It's a great read and tackles some key problems that a lot of managers face. Packed full of interesting/entertaining anecdotes plus heaps of useful insights that you can apply to your day-to-day.
Matthew Barby – Matthewbarby.com
—
How to Win Friends & Influence People by Dale Carnegiex – Taught me the value of truly connecting with people by valuing, and making it about, them. It has been the inspiration for all the relationships I have built over the years of my career, the communities I have used these relationships to build, and my ability to earn a living by reinventing myself multiple times during my life.
Ted Rubin – Tedrubin.com
—
1. From Good to Great by Collins
The book which is based on scientific analysis and study describing and comparing the journeys of many businesses as they try to move from being a good company to a great company. Some of the lessons in the book are particularly about hiring and especially about getting the wrong people off the bus ASAP. Plus another lesson on finding a focus and sticking to it. Many businesses try to do too many things. This research clearly explains what the superior approach is and it has saved me time, grief and helped me make a lot of money.
2. First Break All The Rules by Buckingham
This is another book based on scientific study and analysis that describes how great managers get extraordinary results from their staff. It describes what they realize and how they see the world differently compared to non-great managers. It further goes into great detail about what any manager can do to become a great manager. Fascinating research and recommendations that fly in the face of many of the common myths managers have about managing and coaching their people. Two examples include: don't treat everyone the same and forget about coaching and developing an employee's weaknesses.
Anna Bennett – Whiteglovesocialmedia.com
—
When I listened to The War Of Art by Steven Pressfield it was during my final days as SEO director for an SEO agency. After I read this section, I put in my two weeks notice to start my own freelance consulting business. "Are you paralyzed with fear? That's a good sign. Fear is good. Like self-doubt, fear is an indicator. Fear tells us what we have to do. Remember one rule of thumb: the more scared we are of a work or calling, the more sure we can be that we have to do it."
Jeremy Rivera – Jeremyriveraseo.com
—
A Course in Miracles helped me think and act from a more abundant, fearless space, which inspired me to build a more successful business. Much business advice comes from a space of fear. ACIM teaches how to build your life from a space of love and fun. Even though it isn't specifically a business book the principles
Ryan Biddulph – Bloggingfromparadise.com
—
Good to Great by Jim Collins.
This book is one of my highly recommended readings as it helps business owners understand the value of practicality, passion, and purpose in growing one's business. If you're looking for a paradigm shift within your management team, this book allows you to see the vision of the company for the next 20 or 30 years.
Venchito Tampon – Sharprocket.com.ph
—
This might seem a bit strange, but there are two books. Both books convey the same message, and it is a message that is critical for 99% of people to succeed, or even to survive, in business. These are the two books:
The Little Engine that Could
The Lord of the Rings
No two books could be more different, yet both convey the same message. Do what you have to do to succeed, never give up, keep persevering, The Little Engine that Could does this by repeating to himself, "I think I can. I think I can." Well, what do you expect? It's a child's book. But if more business people would read it, there would be fewer business failures.
Think I've jumped the shark? Well, I'm not the only one. Search Google, and you'll find a few other entrepreneurs are Little Engine crazy.
The Lord of the Rings is the adult version. Frodo knows he has to leave his companions behind. He doesn't want to, but failure is not an option. He perseveres long after all hope is lost. By the way, the book is on Elon Musk's top-9 reads list, albeit for different reasons.
David Leonhardt – THGMwriters.com
—
This one book, "Rich Dad, Poor Dad" changed my entire outlook on the subject of money. In many countries, especially India, there is a negative mindset towards people who are going after money. This book taught me that having a stable future is not just something that one should aspire towards. In the book, the Rich Dad says that when you can't afford to buy something, instead of saying, "I can't afford it" and not buying it, one should ask themselves, "How can I afford it" This enabled me to always work hard, in pursuit of my ambitions.
Rajesh Namase – TechLila.com
—
Before reading Chris Ducker's Virtual Freedom book I used to work countless hours every day only to realize how unproductive I was. It seemed that the more work hours I put in, the less I would produce — even if I sacrificed my social life entirely.
Needless to say, I was really stressed, tired and angry because my business wasn't getting anywhere. At the time, I had already heard about outsourcing but had never really try it for real; all very lousy experiences to give it a more serious thought.
Until one very lucky day, a friend offered me a copy of Ducker's book saying "I promise this will change your life". Judging by the cover I wasn't so sure but decided to give it a go anyway. To cut a long story short, my friend couldn't be more right!
Virtual Freedom taught me how to go about hiring the best virtual assistants to help get more work done and, more importantly, create more free time to be with my family and friends. My business bloomed and grew in just a few months after reading that book and all the stress, tiredness and angriness are just faded memories now.
Tim Blaustein – ToolFever.com
—
Have you ever heard the saying that goes something like "the one who warns you your friend is"? Those who really care about you aren't the ones who pat you on the back and tell you what you want to hear but the ones who slap you in the face with the much-needed, cold-hard truth.
That's what you get if you read Mark Manson's book: "The Subtle Art of Not Giving a F*ck". There are no feel-good words or "think positive" advices there, just brutal honesty that opens your eyes to make you see life as it really is: a road of endless problems that you need to be aware of and deal with or confront, if you truly want to keep going. You just need to learn to pick your battles and ditch the ones that don't deserve your worries.
Underneath all the f-bombs, bluntness and rudeness of Mark Manson's writing, "The Subtle Art of Not Giving a F*ck" is an inspiring and life-changing book that slaps you in the face with what you have to hear. In summary, Manson's book is the friend you really need in your life.
Katy Manniche – TattooOy.com
—
The entrepreneurial book which, I believe, has deeply contributed to help change my business and, consequently, my life is The Million Dollar Blog by Natasha Courtenay Smith.
After reading it and comprehending the knowledge that many successful bloggers share in this book, I got to see the bigger picture. I was able to take my blog to the next level, launch my blogging business, build a personal brand and, finally, start generating income from blogging.
The Million Dollar Blog is a true inspiration. It's right to the point, objective and clear. It is way more than totally worth its price as you'll get tons of knowledge, inside information, invaluable tips and tricks that will — as long as you do things right — change your life and business in countless ways, shapes and forms, as it did for me.
Clara Jeronimos – TravelRedux.com
—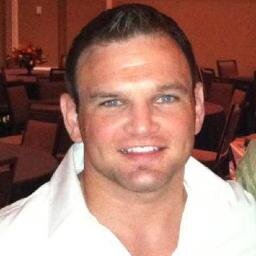 10 years ago I read Rich Dad Poor Dad and one important concept this book explained has helped guide my approach to pursuing a work-like balance; the difference between being self-employed and owning a business, which many people seem to confuse. Self-employed individuals make a living by giving up their personal hours for money. Business owners still make money whether they are out sick or on vacation by delegating work to others.
Ben Wynkoop – BenWynkoop.com
—
I am a big fan of Grant Cardone's work, his books always have great insights into business and sales – particularly Sell or be Sold. This book taught me so much about how to sell better and I still use the knowledge from this book, even years later. Another favorite of mine is the Chimp Paradox by Prof. Steve Peters, which I just had to mention – this book teaches you to truly understand how your mind works and it provides enough exercises at the end of each chapter to help you apply all of the lessons you've learned.
Lilach Bullock – Lilachbullock.com
—
The $100 Startup by Chris Guillebeau
I couldn't believe that a book can change your life in an awesome way. It took more than a month to find out the best life changing book for entrepreneurs. The book, $100 Startup, has helped me think originally, and taught me, it's the ideas that sell. Chris Guillebeau here brings out examples of 1500 best entrepreneurs with no special skills but make a good business with an initial investment as $100. Through his narrative, he goes into the in-depths of how each individual made success and also shares with us the mistakes they made which in deed is a great source of information. The book was suggested by one of my friends and Chris Guillebeau could clearly mention how this book can be a great help for a successful entrepreneurship. So, if you are ready to spend $100, you are going to a successful entrepreneur in no time. This book helps to change our own life which is inevitable to help others to change their lives too.
Rithesh Raghavan – acodez.in
—
Predictably Irrational: The Hidden Forces That Shape Our Decisions by Dan Ariely looks at the often strange ways in which we all behave. While we may believe that humans are rational beings and will behave in rational ways (most of the time), Dan shares numerous experiments showing the true way people react when faced with a choice.
Through insights and the experiments Dan shares, marketers can gain a better understanding of what triggers our reaction to offers and choice, integrating them into their own marketing plans. We come to see that our expectations of rational response may not always be to win. When we understand the way people really react to choice, we can better position ourselves to be the predictably irrational option.
Ben Brausen – BenBrausen.com
—
Right now I'm reading Tony Robbin's — Awaken the Giant Within. One of the most useful takeaways is Robbin's values matrix for making decisions. He takes values like love, freedom, passion, success, etc. and has you rank them from 1 through 10. Then you can make decisions based on which choice pushes forward the highest values. That's useful, but a bigger takeaway was how Robbins talks about freedom. So, if you value freedom and you've already achieved it, then maybe you can prioritize another value and pursue it instead
Moira O'Connell – MuseumHack.com
—
The book that the greatest influence on my entrepreneurial spirit and on my business was Adam Smith's Wealth of Nations. The book explains capitalism how businesses should be run in order to maximize productivity and profit. He focused on three major points the division of labour, the nature of wages, and foreign markets. His books represent the fundamentals of business. It is basis by which all business is conducted today. Another book which had a major impact on me is Sun Tzu's Art of War, which when read with a business lens came really up your game. The big takeaways would be conducting war on your own terms rather the those of your enemies and the quote: "Know the enemy and know yourself; in a hundred battles you will never be in peril. When you are ignorant of the enemy, but know yourself, your chances of winning or losing are equal. If ignorant both of your enemy and yourself, you are certain in every battle to be in peril." Business is like a battlefield and the principles can be applied with surprising success. So I highly recommend both of these books for every entrepreneur.
Allan Pollett – AllanPollett.com
—
For me, the book titled The Laptop Entrepreneur was the one that completely changed my life and introduced me to the online business that has no limits to growth.
I have read several books after that who moved my cheese, Tools of the Titans and many others and these are all awesome jam-packed with value. But, the one book that got me online, introduced and gave an idea of how digital marketing works.
The Laptop Entrepreneur doesn't have everything about everything but it gives you an idea of every aspect of online business may that be blogging, Fiverr gigs, SEO, outsourcing etc.
I'd recommend it to anyone who is yet to start his online business or is interested to know how blogging and marketing works.
Swadhin Agrawal – DigitalGYD.com
—
Richard Branson's book, 'Losing My Virginity' gave me an insight into the world of business at a young age, showing how determination and hard work pays off – even with the world's largest airlines ganging up against you.
Jacob Cass – Justcreative.com
—
I am a huge fan of Guerrilla Marketing by Jay Conrad Levinson. Classic marketing principles applied to small businesses who have to fight tooth and nail to make things work. But small businesses have something that larger firms do not – agility. This can be leveraged to great effect with the strategies and tactics detailed in the Guerrilla Marketing book. And now, in this age of digital, where platform knowledge has overtaken marketing strategy we need good, strategic foundations for our marketing efforts more than ever. Every marketer, digital or otherwise, could benefit from reading this book – I am just glad I found it 20 years ago.
Marcus Miller – Bowlerhat.co.uk
—
I think "The Lean Startup" by Eric Ries is a must read, even if you don't work at a startup. Companies of all sizes must start incorporating these strategies and techniques if they are to survive. The book's main premise is the concept of using a build-measure-learn approach to creating your product/ service. Basically, you create a systematic approach to measuring progress and product improvement. You need to be constantly tuning your product and delivering a better end product to your customer. The funny thing is that I've used some of these approaches in my marketing for over 10 years before this book was released. The great thing this book does is gives people a clear strategy and common language for this type of approach.
Rick Ramos – HealthJoy.com
—
I was inspired by Sarah Titus's book HOW TO TURN YOUR BLOG INTO A SIX-FIGURE MONEY MAKING MACHINE.
First, Sarah Titus was an impoverished single mom. She turned her life around for herself and her child by making money blogging. Her book details how she did it. Her story gives hope to bloggers struggling to make money that it is indeed possible not only to monetize but to make a six-figure income from blogging.
Also, the content of the book inspired me. As a blogger, it's hard to know how you're doing compared to other people. Is your traffic high, low, or the same as other bloggers? Her book explains what marks to shoot for. She gives traffic stats that tell you how you're progressing. When you hit that amount of traffic, it is time to shoot for the next milestone. In this way, I not only knew how my traffic measured up, but I had new goals to reach for.
Janice Wald – MostlyBlogging.com
—
It might be cliche, but my favorite book is still, "How to Win Friends and Influence People". No matter what job I've had, this book has always been helpful at challenging me and pushing me forward with my ideas.
I remember it talking about Charles Schwab getting paid over a million dollars a year, specifically because of his ability to get the steel workers back to work, despite his lack of knowledge of the steel industry. That's powerful.
William Harris – Elumynt.com
—
I've been a huge fan of "The Four Hour Work Week", by Tim Ferris. It's quick and easy to read and told a great story throughout of his struggles and his successes. Since reading that book a while back I've been a lot more "get up and go" and willing to do things even if the money isn't quite there. A lot of WP Email Capture's success is based on things I've learned in that book.
If you're starting a business, particularly one that is the internet space, it gives good lessons. Whilst not as relevant as it once was, the fundamentals are still good.
Rhys Wynne – Winwar Media
—
Whether you're starting or growing a business, "Ready, Fire, Aim: Zero to $100 Million in No Time Flat" by Michael Masters on is a just solid gold. It's full of practices, proven strategies, and techniques.
Masteron walks you through the 4 Stages of development that are common to businesses that create their own products, do their own marketing, and therefore determin their own destiny.
For example in stage 2 "childhood" your business is often breaking even (you might even be losing money). Masterson leads you down the path to creating cashflow and profit, by taking action and not overthinking. But more creatively, he does it whilst discussing a 'me-2' market whereby you aren't the first and are competing with many like-minded businesses.
This was true of me and my agency. After all marketing agencies are ten a penny!
A big takeaway is how Masterson gets you to look at your business versus your competitors and stop assuming that your customer knows what you know. Just because your competitor isn't mentioning the little details, that to you as an expert seem redundant, it doesn't mean your potential customer has any understanding.
It's full of insight and inspiration for all business owners from all walks of life who face the same problem, which is pretty much all of us – consistent growth and sales.
Step outside of your comfort zone, stop forever planning and take some serious action – grab a copy of this book.
Ed Leake– Edleake.com
—
My favorite business book is "Made to Stick" by Chip and Dan Heath. This book is has made me a better writer; and it helped me understand the basics of good communication: keeping things simple and concrete; use emotions and storytelling; surprise your readers and be credible. My favorite quote about sticky messages:
Concreteness is an indispensable component of sticky ideas.What makes something "concrete"?
If you can examine something with your senses, it's concrete. A V8 engine is concrete. "High performance" is abstract.
Most of the time, concreteness boils down to specific people doing specific things.
Concrete language helps people, especially novices, understand new concepts. Abstraction is the luxury of experts.
If you've got to teach an idea to a room full of people, and you aren't certain what they know, concreteness is the only safe language
Henneke Diustermaat – Enchanting Marketing
—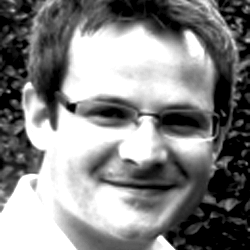 The book that springs to mind and one I read the most at the start of my journey of blogging and working for myself was Napoleon Hill's "Think and Grow Rich".
The book was published around 80 years ago and still has some relevant advice for business people today – I first read the book around 2002 after Peter Ebdon won the Snooker World Championship and said the book was responsible for his new outlook on life.
For me, the book is a reminder that one of the only ways to achieve true wealth is to understand that more often than not our emotions and our mindset are what keep us from succeeding and that it's our job to come up with a plan to overcome them.
Jamie Spencer – Makeawebsitehub.com
—
Here are a few business/entrepreneurial books that I'd recommend.
"Made to Stick" by the Heath Brothers. The book comes with tons of good advice in how to be memorable, which is vital in this age of information overload.
"Delivering Happiness" by Tony Hsieh. Tony talked about his success and failure in his years of venture. In any business, I believe "people" – be it your employees or customers, is the most important asset. Tony's book offers great advice in building and preserving good company culture; which in turn, keeping your people happy.
"Creativity, Inc." by Edwin Catmull is a great book about consistency: How to be creative consistently? Edwin Catmull shared some of his secrets and rules his team follows at Pixar. A must read for those in creative business.
Jerry Low – Web Hosting Secret Revealed
—
I think almost every business owner should have a copy of Dale Carnegie's "How to Win Friends and Influence People". I find that a lot of people today either don't know how to engage with people or are afraid. This book helped me change my way of thinking when talking to others.
People know me to be quite intense, and I can be intimidating. I've learned to tone it down in the right settings, and walk away having successfully acquired projects or allied myself with other influential people for collaborations. If you're floundering around with trying to relate to others, Carnegie's book helps. Sure, there are a ton of other books or ebooks out there, but if you haven't read Carnegie's work, you've got a long way to go when learning business.
Nile Flores – Blondish.net
—
I've read a lot of amazing books about business running and entrepreneurship in my career, but I'd highlight "The Lean Startup" as the one that helped me a lot with its unique approach and methodology applicable in business. I believe in this concept of focusing on business results you're trying to achieve, as this helps with defining your entire business strategy.
When you're focused on your goals, when you constantly have in mind where you want to go, this creates a sort of a pathway for you and it guides you along the way. It helps with the decision-making process and it helps you understand your vision better. Basically, it guides you and it helps you reach success because the goals are something you always have in mind.
For this methodology to bring business success, it's also important to eliminate any practices that can slow you down this road. It usually means cutting down on things that are not essential to save time and money to increase the chances of success. Sometimes it might even mean releasing the product before it's completely finished, but this approach indicates that this is the best way to test the market and explore the true potential of the product you're designing. The methodology promoted in this book suggest assessing demands of customers and making use of their feedback, which is, in my opinion, crucial for success in business nowadays.
Albert Mora – Seolution.com
—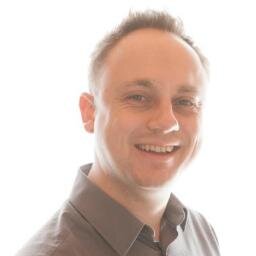 Although I have read quite a few books for the business and just working for yourself, the one book I would highly recommend is a book called The One Thing by Gary Keller. The book explains why trying to do lots of things will actually kill your business (and life) and to concentrate on achieving the one thing a day that will impact your business and make a difference if you get it done. It, quite simply, shows how to concentrate on doing what matters, and not to overload yourself with loads of tasks that in the end, make your business less productive, not more profitable.
Ian Spencer – Isdigitalmarketing.co.uk
—
I read books and listen to podcasts weekly. Think and Grow Rich by Napoleon Hill has been a game changer for my business, Great Colorado Homes It covers every aspect of business and ventures much deeper into the "big picture" of wealth and finances.
The persona of a business owner will always find it's way into their company culture. My previous mentality as a business owner was to aggressively tackle every problem head on. Brute force was my tool to get it done. Unfortunately, that left me tired and worn out after a few years.
After reading this book, I gained a much more broad view of my business and started implementing better systems to save time and energy. I also restructured our company finances and found new ways to build growth that my old mentality would never allow for.
Think and Grow Rich helped me to create a baseline of thought that took my company to new heights. I read the book twice. By the end of the second reading, I could see a change in my company and my personal business growth. I highly recommend it to any business owners and/or entrepreneurs.
Andrew Fortune – GreatColoradoHomes.com
—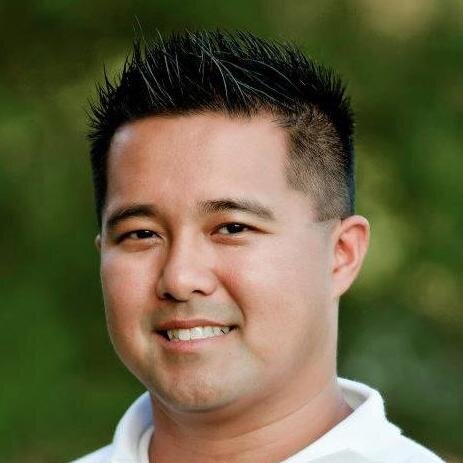 I remember back when I was an Engineer, the book that shifted my mind to what was possible was Tim Ferriss's 4 Hour Work Week. It was the first time I started to think about outsourcing in a way that it would benefit me as a solo blogger.
Sure, I've seen businesses and how they operate. It's not 1 person doing everything but when he mentioned outsourcing outside of the USA my mind woke up to the possibilities. From that one idea, I was able to increase my writing production and test organic blog traffic in different networks very quickly.
In one article directory back in the day (around 2009), I was able to generate over 400 articles through inexpensive content created from overseas talent. Now looking back on that it wasn't the best quality content I could have put out but it helped me test different traffic methods and saved me thousands of hours in the process.
Lawrence Tam – LawrenceTam.net
—
To be honest I've read just one book related to business (that was strictly related with business) and it was Rockstar Personal Branding. I'm not sure if it's still relevant, but I liked the ideas about self-promotion etc.
However, the biggest impact I've had on my approach to business was my professor at university with his great quote "any failure is just learning curve and one step closer to success". It helps me go through failures easily and writing down decision maps (sort of an If function structure) makes it easier to analyse your business route.
Kris Hoja – KrisHoja.com
—
In my early years as a solopreneur, I couldn't figure out how to let go of certain tasks and delegate them to someone else. I was apprehensive that someone else wouldn't be able to understand (let alone help me execute) my vision so that I could move my business forward.
I read Winning by Jack Welch and gained an incredible amount of insight (as well as clarity) into what made him such a force at GE. It helped me learn how to properly lead my virtual teams so that they see my vision and have confidence in their ability to execute it.
It hasn't always been smooth sailing, but for the most part, the basic principles outlined in that book have kept our ship steady; they've also made it easier for me to let go of certain individuals when the business ceases to create value for them and through them.
Cody McLain – SupportNinja.com
—
The book that changed my life was Think and Grow Rich. It's a classic book that everyone should read.
Growing up in a small town, my mind was limited to the people around me. I never had the chance to see the world outside of me. This book opened up the possibilities, my potential and my inner desire that I never knew existed.
It got me up, head to the bookstore to search for more answers. I found it and here I am today. It's an inspirational book I shall read over and over again. If you're looking for answers in your life or business. This is it.
Aaron Lee – AskAaronLee.com
—
The one book that has helped me the most is The One Thing by Gary Keller.
In December 2015 a friend shared a post on Facebook about how the book had helped him. It looked interesting, so I downloaded it to my Kindle.
I don't read many business books. I much prefer reading fiction books as a means of relaxation away from the blogging world. But The One Thing got me hooked.
It made sense. In a world full of productivity tips and hacks it's easy to spend your time reading about them instead of implementing them. The One Thing tells you how to focus on one thing.
Forget about multi-tasking and never-ending To Do Lists – concentrate on achieving one thing, the most important thing.
Because at any time when you ask yourself the question: "What's the most important thing, right now?" there's only one answer.
Sure, a few things might spring to mind, but when you drill down, you'll be left with just one answer. And that's the one thing you should do.
I always have a list of tasks that need completing, but now I know I can only do one thing at a time. It's quite simple to apply the mantra, "What's the most important thing, right now?" And then focus solely on completing that task before starting anything else.
I always have a list of tasks that need completing, but now I know I can only do one thing at a time. It's quite simple to apply the mantra, "What's the most important thing, right now?" And then focus solely on completing that task before starting anything else.
David Hartshorne – AzaharMedia.com
—
I'd have to say Essentialism by Greg McKeown. A business leader whom I greatly respect had read this book and loved it so much he purchased over 300 copies for our entire team to read. It taught me how to prioritize my time, that it is OK to say no to colleagues, and how to slow down to improve the quality of your work. It seems counter-intuitive but it has helped me greatly in transitioning from working hard on a lot of things to working smarter on only a few things (but achieving MUCH more progress and results).
Harris Schachter – OptimizePri.me
—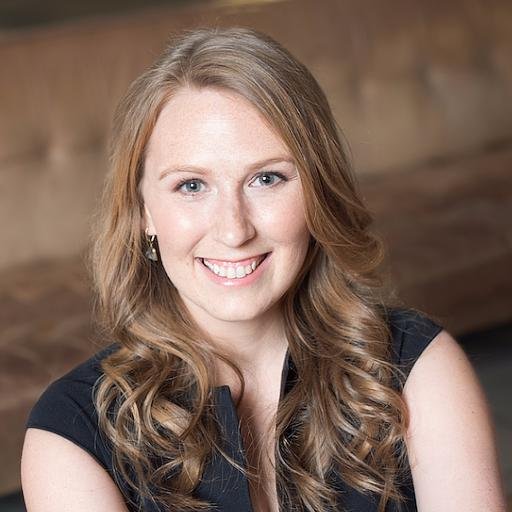 The book Grit, by Angela Duckworth, has had a big impact on my life as an entrepreneur. It emphasizes the importance of working hard but also working smart. I have long believed that consistent effort is the key to entrepreneurial success. It's not about having the best ideas or the most resources. It's about daily, incremental practice and improvement. This is what Grit is all about. Duckworth uses new research to demonstrate that anyone can cultivate grit in themselves and accomplish major life goals. This book will inspire you to do the same while teaching you how.
Casandra Campbell – CasandraCampbell.com
—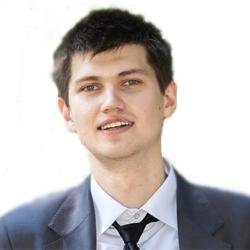 The entrepreneurial book that has had the most profound impact on my life, including my business life was Unlimited Power by Anthony Robbins. I have always known that I wanted to start my own business, but I kept procrastinating. After reading Unlimited Power, and learning how to get things started and staying motivated, I have not looked back.
Evgeniy Garkaviy – MarchesHour.co.uk
—
The book that affected my business the most is not a world-known bestseller but a free ebook I stumbled over online: "How to Save 23.3 Hours Each Week (And Get Twice as Much Done)" by Chris Winfield.
My biggest challenge used to be staying focused and using my time efficiently. I used to spend 5 hours at my desk but accomplish as much as an hour of work, procrastinating or trying to multitask. And as much as I tried to stay focused, I just couldn't do it.
So when I saw someone tweeting about that book, it immediately got my attention. I didn't have high hopes for it (how much can you expect from a free ebook?), but I clicked anyway, because I needed any advice I could get.
The system introduced in this book radically changed the way I work, and, most importantly, how fast I can get things done. It talks about the Pomotoro technique – a system where you work in 25-minute intervals on one task with no distractions taking a 5-minute break after every 25 minutes.
I was skeptical at first because I was afraid the short intervals and many breaks will interrupt my train of thought while I write, but it appeared to be the opposite.
The very first week I used this system, I managed to tackle 5 days of workload in just 3 days with a bad cold. Since then, I've been using this system daily. In fact, I'm writing these lines while my Pomodoro timer is running.
Gill Andrews – Gillandrews.com
—
How to Win Friends and Influence People by Dale Carnegie. This book is the best psychology book I have read so far. It teaches you how to deal with people in a way that makes anyone like you more. Very powerful.
Rafi Chowdhury – Chowdhurysdigital.com
—
I have always been quite influenced by the many times inconspicuous messages that books and movies offer us. I love inspiring and motivating stories that push you to follow your dreams and drive you to reach your goals.
It has always been like so for me since forever, so I can't really say that it was one book (or anything else) in particular but maybe a set of things that shaped my mind into pursuing my objectives and try to excel in life and business.
With that said, I would recommend anyone needing some inspiration and motivation to read "Steve Jobs: The Exclusive Biography" by Walter Isaacson to get to know one of brightest minds of our times and be contaminated by Steve Job's philosophy and way of thinking business.
Louie Luc – BuzzNitrous.com
—
What's Your Favorite Entrepreneurship or Business Book?
Now that you've had the opportunity to hear from some of the best experts within our industry on what their favorite books are, it's time for you to share as well. Feel free to leave a comment with what you've currently been reading, and how it's helped transform your life or business.If you enjoyed what you read in this post, be sure to check out my other article on
If you enjoyed what you read in this post, be sure to check our other expert roundup on how to start a successful blog.
4 Effective Tips for Boosting Reader Engagement on Your Blog
If you want your blog to be successful and bring good profits, you need to ensure that your posts not only attract traffic but engage the readers. To do this you'll need to experiment with content formats, open dialog with the audience, involve influencers, and above all, understand your audience's exact wishes.
From online videos to content creation and social media, there seems to be an endless supply of new traffic out there and different ways to pull users back to your site. With all of this in focus and on the minds of bloggers everywhere, we wanted to highlight some of the best ways to boost content engagement, using many of the preferred mentions we've already highlighted.
4 Ways to Boost Your Blog Content Engagement Rate Fast
Post videos
Even if you don't run a vlog, you need to post an occasional video because that's the 'hottest' type of content today. Check out an aggregation of video marketing statistics offered by Forbes to see why exactly your blog needs more video content. Note that social videos generate more shares.
Live video streaming is also greatly popular today, so be sure to launch an occasional Facebook Live session to share something interesting with your followers. Then post a recording of the stream on your blog so those who missed the airing will be able to enjoy it anyway.
Research your audience in great detail
To boost reader engagement on your blog you need to understand what motivates your targeted audience to actually get into your content. You'll need to not only consider the analytics data that will show you which of your posts are most popular. You also need to search for information on your targeted audience, such as what kind of posts are generally more popular with them.
The more precise you are in developing targeted content, the higher the reader engagement rate will be. This means that if you seek to create a diverse readership base, you might need to consider launching several websites. In that case, you'll need to use specialized software and a hosting service that allows you to run multiple blogs. This will make managing them easier, so you'll be able to focus on creating several posts. Bear in mind that you might be able to apply the same basic content strategy to all your blogs, even if they differ in subjects.
The differences in those strategies and individual posts will be dictated by the data you get from a detailed study of targeted audiences.
Get more influential persons involved
Influencers of any kind can help you boost reader engagement on your blog because if they promote your content, their loyal readers will want to read it themselves. You can also generate more traffic and engagement by mentioning various celebrities and popular bloggers.
A perfect example of this can be seen in one of our expert roundup posts, where 73 different online marketers and bloggers took the time to share their expertise on social media.  The benefit here wasn't also just for our site. Each of the experts got a lot of exposure out of this, and the audience loved the content as well.
However, you'll need to be careful if you choose to use mentions. For celebrities, you should research laws and regulations surrounding the issue. You need to be 100% sure that you won't be sued for mentioning someone's name or other information in your post. When you mention bloggers, you'll need to consider those rules too as well as give them a heads up about doing this.
Having various opinion influencers popular with your target audience is a great boost to your blog and personal brand. This will also increase your reach as you'll get an indirect contact with the influencer's audience.
However, attracting influencers is a big challenge, especially for a blogger. You can use the tips from Neil Patel, a true marketing guru. Think carefully about how to adapt them to your situation.
Post engaging graphics
Much like with videos, you should post relevant graphics to boost reader engagement because this type of content is popular and shareable. Infographics are particularly effective for this, so be sure to create some. It will be best if your infographics have some original data on relevant topics. But, even simple step-by-step instructions can generate decent shares and likes.
Your every post should contain several images by default as they promote reader engagement and memorization. Be sure to add .GIFs as well, because these graphics are in trend now.
Best Search Engine Marketing and SEO Practices to Follow in 2018
Marketing often requires four basic factors: first, there should be people with unsatisfied needs; second, these people should have the desire to be satisfied; third, there should be opportunities for communication; and fourth, there should be an exchange of goods or services. A businessman with keen acumen for business opportunities would readily recognize these unsatisfied needs, build opportunities for communication with these people, and relay the service or product that could satisfy their needs. The important thing is that the prospective businessman is able to reach his target audience via good marketing strategies and tactics.
Understanding Search Engine Marketing
Marketing strategies have greatly changed since the introduction of the World Wide Web. As the Internet expands, it also provides good avenues for new marketing strategies and tactics. It also engenders new buying behavior among consumers, as contemporary consumers first search online for a product or service that they need before purchasing it. On the other hand, business owners are now required to create their own websites to be relevant online.
As highlighted in this article, writing for humans is always going to be the example to follow. It also means keeping the following SEO guidelines in mind when creating content:
Keep it unique. Avoid duplicating content that's already out there. Ask yourself: what can I add to this ongoing conversation?
Do more research than competitor sites have done.
Consider all options: infographics, videos, podcasts, an interview, a step-by-step guide or even a new tool or template. 
Remember that longer content gets more links. If your page is supported by high-quality links, it will move up in the ranks. Although Google has stated that even a few sentences can rank, in general, you're better off creating content that is at least 300 words or more.
One form of effective online marketing is search engine marketing. It involves website promotion aimed at increasing the visibility of your business site online. It is also designed to make your site rank higher on the search engine page results (SERP). However, this marketing form is wrought primarily through paid advertisement.
In 2007, for example, advertisers in the U.S. had spent 24.6 billion dollars on this type of marketing. Google, on the other hand, leads the pack of search engines that profited from search engine marketing. Furthermore, in the second quarter of 2015, Google got a sizeable 73.7% share of profits from search engine marketing as compared to 26.3% of Yahoo/Bing. Based on these data, search engine marketing appears to be a very profitable business that rakes billions of dollars of profit for search engines.
Social Media Marketing
Your online marketing strategies and tactics would never be complete without tapping into social media. Services like Facebook, Instagram, Pinterest, Baidu Tieba, and LinkedIn have also been used for marketing. LinkedIn, for example, as an employment-oriented service can be used to promote your services and get more mileage for your online marketing efforts, but keep in mind that it is primarily used to establish professional networks.
Just take a look at the screenshot below and how LinkedIn can provide such great information for anyone looking for earnings and jobs reports within any specific niche market. Not only will these same results rank and appear within the search results, they are also heavily shared through social media as well.
Search Engine Optimization
Aside from search engine marketing which makes use of paid advertising, you can also make use of search engine optimization (SEO). Search engine optimization is another way of expanding the online visibility of your site without necessarily paying for online advertisements. Search engines have organic or natural page results, known as SERP, and you can influence these organic results through SEO.
Not many, however, are experts in SEO. Hence, if you are a businessman who doesn't have the know-how on SEO, you should visit BestSEOCompanies.com and search for the expert that fits your needs. If you want a reliable and trustworthy SEO specialist, this website can really help you with its list of the top 50 SEO services that you can immediately hire.
Business websites that are ranking high in the SERP usually gets two-pronged benefits. First, if your site ranks high in the SERP, chances are casual searchers will click on your website, and you can turn them immediately into actual clients. Additionally, if you get more clicks and visits from casual searchers, the search engine will further rank your website higher.
What Is the Chief Benefit of Going the Extra Blogging Mile?
10:15 PM on a Sunday night.
After waking at 7 AM I did an hour of yoga.
I followed up with 4 hours of blogging work.
Toss in another 4 hours of blogging work plus a 1 hour walk and some R and R, and where I am late on a Sunday night. Going the extra blogging mile.
I love blogging. Working late on a Sunday does not feel like going the extra mile because blogging feels fun to me. But putting in a bit more effort when I feel tired helps me to help more people. Going the extra blogging mile also makes me memorable in the eyes of readers.
I know other bloggers who go the extra mile.
My friend Ronald at Web SEO Marketers runs a first rate blog.
Beyond his super content though, he goes the extra blogging mile in the relationship-building department.
A few moments ago I saw this update in my stream when I logged in to Facebook:
Buying the paperback version of my blogging eBook would have been awesome in and of itself. But Ronald snapped a selfie holding the paperback, noted how he just received my book in the email and tagged me to let me know he bought my book and he'd see me in paradise.
Brilliant!
He perfectly embodies how you go the extra mile relationship building wise. Compassionate, heart-centered bloggers think of how they can help folks out. Generous folks always stick out in your mind because we resonate with people who are kind, helpful and genuine in all they do.
Being Memorable Helps Expand Your Presence
I noted Ronald's rocking blog in this post because he is a skilled blogger, because he shouted out buying my book on Facebook and because both factors make him memorable. I could not fall asleep until I wrote this post and shouted him out because it feels fun to spread the love and to help you guys understand the chief benefit of going the extra blogging mile; people will remember you.
If people remember you they will feature you, interview you, invite you to guest post on their blog, or they will hire you or buy your stuff. As your features, interviews and guest posts increase you will appear to be all over the place in your niche, growing your business slowly and steadily until your generosity and willingness to go above and beyond results in exponential growth of your online presence.
Alonzo Pichardo embodies this type of massive growth over the long haul by going the extra mile.
Check out his Instagram account.
His follower growth and overall engagement levels are staggering, with 55,000 followers receiving Alonzo's update on the platform.
Alonzo continues to get so many followers because he gave so much of his time, skills and expertise over the past decade. He did not attract 55,000 followers after a week of going the extra blogging mile. He generously served folks for a decade and continues to help folks even if doing so takes him late into the night, becoming more memorable to more folks around the world.
Be Patient
Be patient and persistent in creating value and building bonds. Good things take time.
You may not make a penny through your blog for 6 months after doing the right things with the right energy but you will succeed over the long haul. Every kind act is rewarded over time.
Keep helping people. Focus on the process, not on outcomes. Stay up late to write the guest post, linking in to your blogging buddies to increase their exposure. After you purchase a book, take a selfie and tag the author on social media. Think of how you can impact humanity in a generous, significant way, one friendship and one generous act at a time.
Go the extra blogging mile.
Accelerate your blogging success over the long haul.